300 runners, walkers shake Sunday chill for 2016 Resolution Run at Uptown Bay City
January 4, 2016 • Play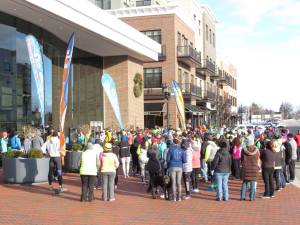 BAY CITY, MI (MLive.com) — There was no time clock, no steadfast race route, not even an entry fee to make it an official foot race.
But some 300 runners and walkers fought off a Sunday afternoon chill with warm smiles, laughter and heavy breathing along the Saginaw River during the 2016 Resolution Run at Uptown Bay City.
Read more on MLive.com.