Development project humming along
October 28, 2015 • Play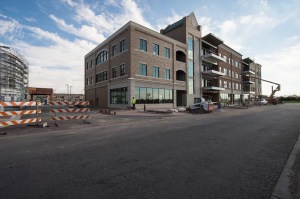 BAY CITY, MI (WNEM) – Work is humming right along at the Uptown at Rivers Edge project south of downtown Bay City. Construction crews move materials inside the Courtyard by Marriott hotel.
"Next year it'll be open for guests it'll have a hundred rooms and add a great amount of vibrancy to the area," said Shaheen Development marketing coordinator, Stu Kelly.
There's also a flurry of activity at Uptown Place which the Kelly said visitors will love once it's completed this spring.
"This is a commercial, riverfront building. The first floor will have retail shops as part of our Galleria at Uptown Place," Kelly said. "We'll have a restaurant on both end caps and unique boutique retails shops in the middle of the first floor with a covered arcade that juts between connecting the riverfront with the parking lot."