Michigan Sugar making sweet move
June 3, 2015 • Work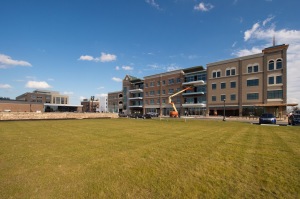 BAY CITY (WJRT) – (06/03/15) – A Mid-Michigan agricultural powerhouse has announced a sweet move.
Michigan Sugar is gathering its corporate workers from several locations and putting them all in one spot.
The employees at the company's main Monitor township location in Bay County won't be going far, but they will be upgrading.
They're moving into the Uptown Bay City development.
 "The view is going to be incredible when you're over on the river and so close to everything that is going on in the uptown and the downtown area, and so it gives us a lot of advantages in a number of different ways," said Director of Community and Government Relations, Ray VanDriessche.
Read more on ABC12.com.