Don Angelos Aveda Lifestyle Salon to Open at the Uptown Bay City Development
November 13, 2014 • Play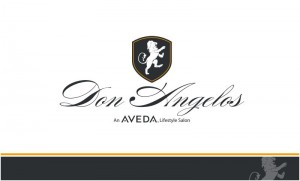 Bay City, November 2014 – Don Angelos Aveda Lifestyle Salon, a division of Shapers Aveda Lifestyle Salon, are pleased to announce their newest location within the Uptown Bay City development opening spring of  2015. Don Angelos, like Shapers in Saginaw, is an AVEDA Lifestyle Salon and store specializing in salon and spa services preformed exclusively with AVEDA products for both men and women.  This will be Bay City's first full service salon to exclusively carry the full AVEDA Product line, and one of four AVEDA lifestyle salons in Michigan. Owners Angelo Ortega and Donovan Ortega bring over 25 years of combined industry experience to the new salon.
"We're very excited that Don Angelos has selected Uptown Bay City for their newest AVEDA Lifestyle Salon" Says Dr. Samuel Shaheen, President of Shaheen Development, Uptown's developer. "This new location is the perfect fit for all the residents and professionals now calling Uptown and Bay City their home"
Brothers Angelo and Donovan Ortega say "We are especially pleased to announce plans for our new location, as we believe it underlines our commitment to our Bay City clientele. Bay City's waterfront is dynamic and our team looks forward to sharing our AVEDA Lifestyle with Uptown"
"The interior of the salon is designed to feel intimate, lofty and modern with an emphasis on the love of our product," says the brothers.
For more information, contact Angelo Ortega at Angelo@shapersthesalon.com or Donovan Ortega at Donovan@shapersthesalon.com.
Read more on MLive.